Cascais Intro > Cascais Sights > 1 Week in Cascais > Cascais Beaches > Day Trip to Cascais > Lisbon to Cascais
Capela de Sao Sebastiao Cascais
The Capela de Sao Sebastião (Chapel of Saint Sebastian) is a delightful chapel in the Marechal Carmona Park opposite the elegant Condes de Castro Guimaraes museum. The chapel dates from the 17th and predates the intriguing museum by almost 200 years.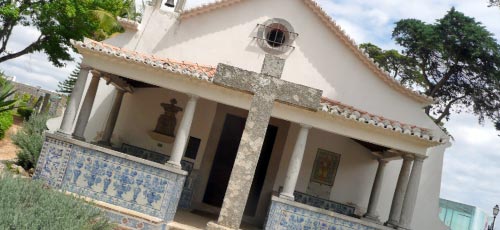 The pretty Capela de Sao Sebastiao
Inside the small Chapel of Saint Sebastian the walls are lined with tradition painted tile images of Saint Sebastian's life and his deeds as a saint. The tiles were not part of the original chapel and were added as a feature to the chapel much later during the 20th century.
The Capela de Sao Sebastião / Chapel of Saint Sebastian is maintained by the Dominican fathers who hold a religious Sunday service in English once a week.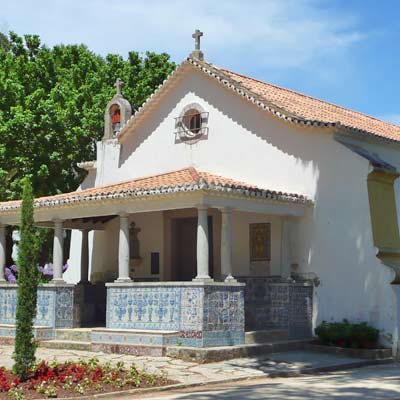 The Capela de Sao Sebastião in the Parque Marechal Carmona
Other religious services are held at the Chapel of Saint Sebastian and it is a popular location for weddings and baptisms; due to the location amidst the carefully maintained gardens of the Marechal Carmona Park.