Cascais Marina
The large marina dominates the southern edge of Cascais and is much more than just a protected stretch of sea water. The entire complex has been designed to provide services at a standard which represents the cliental who moor their yachts at the marina while travelling towards the Mediterranean.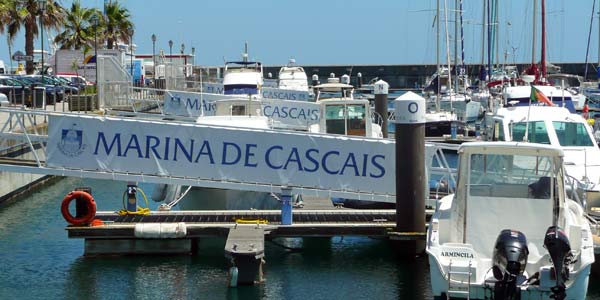 All of the amenities, eating establishments and drinking lounges of Cascais marina are towards the top end of the price bracket but the quality and service cannot be faulted. The Cascais Marina complex with its boutique shops and eating establishments indicates the tourism market Cascais is aiming for while understanding the importance of high end tourism as a survival tool for the local Portuguese economy.
Cascais Marina Details
The marina complex is fully open for tourist to wander the water front and marvel at the floating palaces which moor within the marina.For sailors and crews of yachts' there are 125 berths that are reserved for ships either in transit or for short stop over's. Each berth can accommodate a yacht up to 36 meters in length and a maximum draught of 6 meters.
Cascais marina can be contacted on (+351) 214824860 or by radio on VHF channel 9 contact hours are summer 9:00-19:00, winter 9:00-18:00). The actual marina has a total of 638 berths spread over two large sections of water. Other facilities include a 70 tonne crane, dry storage, repair facilities and car hire. The coordinates for the Cascais Marina are 38°42'N and 09°25'W.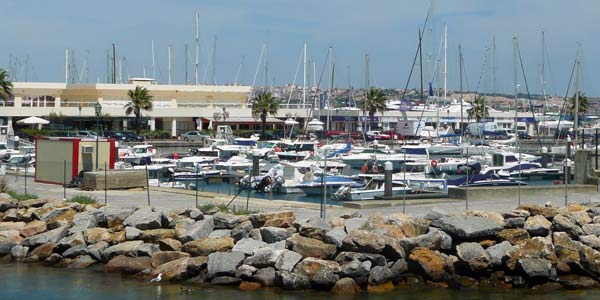 The Marina is located below the Cascais Cidadela on the southern tip of Cascais with the main seaward entrance opening on to the Atlantic Ocean. The main Marina open in 1999 but the shops, restaurants and bars were constructed much more recently. This regeneration of the area has continued into the fort which is undergoing a massive reconstruction program including exclusive hotel and cultural centre.
Our most popular guide for Cascais and Lisbon
Cascais-Portugal.com, Sintra-Portugal.com and Lisbon-Portugal-Guide.com with over 800 pages,
if its not here it's probably not in Cascais, Estoril or the Lisbon coastline!